•••••••••••••••••••••••••
IIF Fact Sheet
•••••••••••••••••••••••••
Careers
•••••••••••••••••••••••••
•••••••••••••••••••••••••
•••••••••••••••••••••••••
•••••••••••••••••••••••••
Timeline
"ISHANYA";- Meaning "North-East", is the direction which symbolically represents Education, Knowledge, and Prosperity
Ishanya India Foundation (IIF) is a Centre for Individuals with Special Needs started in 2015, with the intent to make society more inclusive.
We cater to the needs of individuals with difficulties such as Autism Spectrum Disorder, Asperger's Syndrome, Learning Disability, Down syndrome, and Attention Deficit Hyperactivity Disorder.
At Ishanya, we work with varied age groups, use an eclectic approach and curriculum tailored to the specific needs and abilities.
Our aim is to work along with families and schools as we believe in the holistic development of the child and we also aim to train these individuals for employment and independent living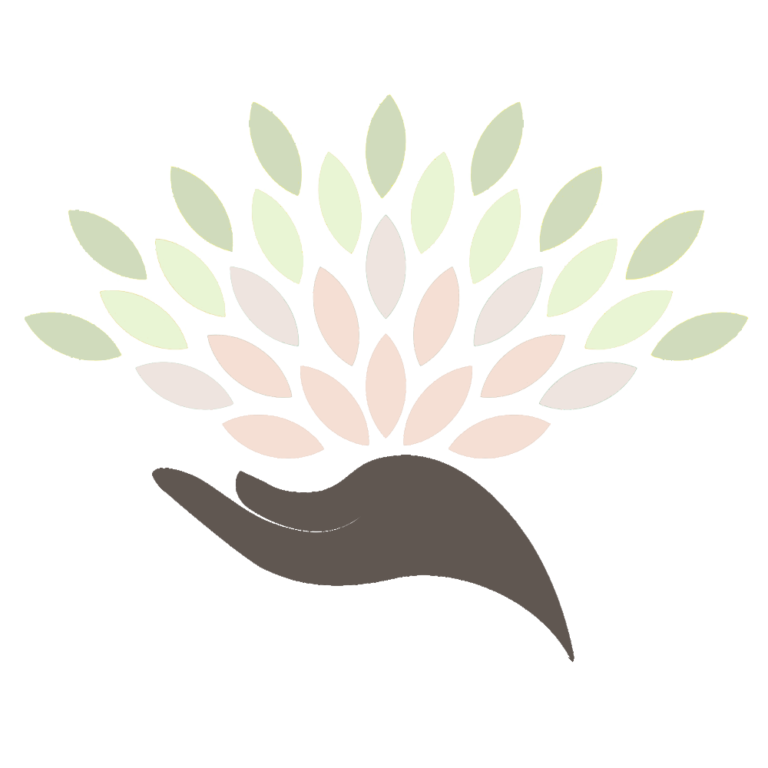 To create a society built on Diversity, Equity & Inclusion for Persons with Disabilities.
Build agency and advocacy for the Disability sector by:
Capacity building of stakeholders

Creating inclusive spaces of learning and development

Person centric approach to find solutions

Transitioning from beneficiaries to active contributors

Focus on building social, economic and political inclusion of Persons with Disabilities
Promote inclusion by:
Creating new opportunities, providing freedom of choice & experiences to live a life of equality & independence

Creating awareness, identifying the support system required for an inclusive society.
ISHANYA INDIA FOUNDATION (IIF) is a registered trust under the Karnataka Trust Registration Act
Reg No. JAY-4-01301-2017-18
Date of Establishment: 08/03/2018
•••••••••••••••••••••••••••••••••••
INCOME TAX EXEMPTIONS
All donations made to Ishanya India Foundation (IIF) are exempt under Section 80G(5)(vi) of the Income Tax Act, 1961
Approval No: CIT(EXEMPTION S) BANGALORE/80 G/201920/A/10243
DIN & Order No: ITBA/EXM/S/80G/201 9-20/1026777752(1)
NGO Darpan ID: KA/2019/0229185
Guide Star India Transparency key
The leadership team oversees all of the programs and initiatives at Ishanya. They are always connected & meet as frequently as possible to ensure smooth & efficient operations.
SWATHI VELLAL RAGHUNANDAN
Swathi, a dedicated special educator didn't take long to realize her career path.  She started Ishanya IIF at the age of 25.
As the founder, Swathi brings in empathy in her leadership and has set the tone for others in the team by being open about challenges, seeking for everyone's opinion &  feedback thereby bringing the team together and also nurturing a new generation of leaders.
Her strong communication skills & ability to absorb knowledge has made her proficient in her field
Swathi holds a Master's degree in Special Educational Needs and Inclusion from University of Northampton, U.K. and a Master's degree in Clinical Psychology from Christ University, Bangalore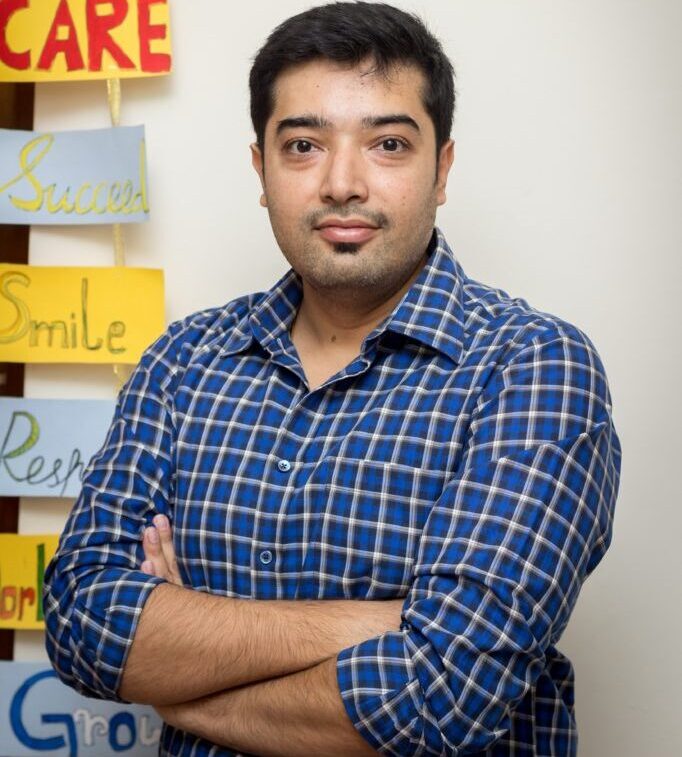 After having worked in the field of Information & Technology for some of the biggest MNC's for over a decade, Raghu shifted gears to Media services.
He Co-founded Ishanya along with Swathi & was initially there only to provide support as & when needed, however, the joy of being part of something as amazing as enabling & empowering the differently-abled community, makes him more & more inclined towards spending as much time as possible at Ishanya.
In the past couple of years, Raghu has been actively involved in the day-to-day operations, setting up new processes & collaborations bringing his collective knowledge  & corporate experience to the table.
Together Swathi & Raghu are working towards their shared vision of an inclusive world 
Ashwath can be simply described as a 'Sthithapragna'.
He is someone who enjoys the constant bliss of the self. He loves reading and spends a lot of time every day chanting. He loves thinking about and drawing parallels between Vedas and Science and has given many talks on the subject in various forums.
Ashwath is also the founder trustee of an organization called Premaanjali Foundation founded in the year 1988 offering various services to differently-abled and underprivileged children.
He has extensive experience in the field of architecture, interior designing and has handled big turn-key projects. He took voluntary retirement a few years ago & has been contributing to the social sector ever since.
neurodiverse advisory board 
Our Neurodiverse advisory board consists of individuals who have gone through the struggles of the modern-day world & have now created a place for themselves.  They advise us on enhancing our programs, new collaborations, workshops & creating livelihood opportunities
I come from a hotelier family & we run a hotel in HYDERBHAD, I did my 10th & 12th through the National Institute of Open Schooling in Bangalore & then I did an animation course in Arena along with a photography course from JD Institute Fashion Photography & then I also got trained in Photo editing at Ishanya.
I also interned at a Montessori school for the underprivileged as a Teaching Assistant & then underwent the Job Readiness training at Ishanya.
I am currently working in a multinational financial company. I'm hardworking & lively in person, good with communication, and very ambitious in life.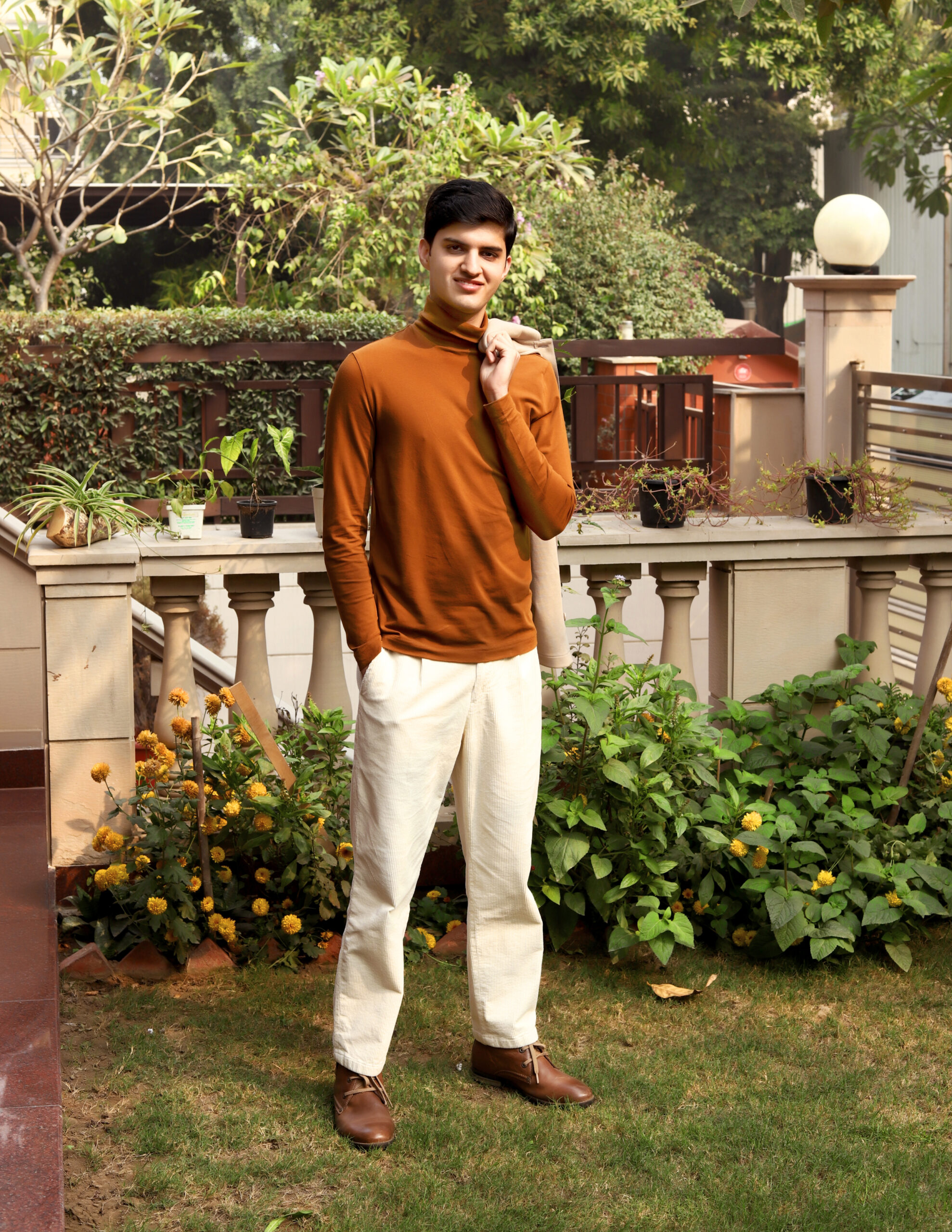 I am a fashion model, a graphic designing student, a contemporary English music buff, a fitness enthusiast, a budding photographer, a three-time TEDx speaker, a self-advocate, a guest columnist, a budding writer, and an Associate Digital Producer-Contractor with Thomson Reuters.
'Work hard, Play hard' is my motto and I like to be helpful and caring. I love my sister the most in the whole wide world and Mumbai is my dream city.
My early schooling was in India but then we moved to Dubai where I finished High School & then went to the USA to finish my undergrad at Ithaca College in upstate New York. I started my working career with Dataraft, Tech Mahindra & then joined Ixia Technologies through which I was posted in Kit Creek, North Carolina. It was then in 2012 I met with a tragic accident and fell from the 4th floor of the Cisco building where I was working.
I was A TBI victim and lost my long-term memory and had to relearn everything from the very beginning. The accident affected my walking and my memory.
As time went by, I progressed and am currently working in a multi-national bank in Bangalore. My strengths are communication and motivating people.

I believe that There is no limit to more progress.
I was born in Kolkata but I spent most of my childhood time in Sunnyvale, California, USA. I did my kindergarten in the U.S and did my 10th and 12th Board Exam from Delhi Public School Bangalore East and got my Bachelor of Science in Animation graduate degree from Jain College.
I am a proficient 3D modeler and have moderate experience in Content Writing. Currently, I am working in Thomson & Reuters as a "contractor " and learning lot of things.
I have many hobbies like drawing, painting, and listening to music. In my leisure time, I like to take walks and exercise at the Gym
The operations team consists of our Special educators, Program managers & directors, Multimedia & Graphics designers/trainers & our backend support staff. They are the people who work tirelessly to keep everything going at Ishanya.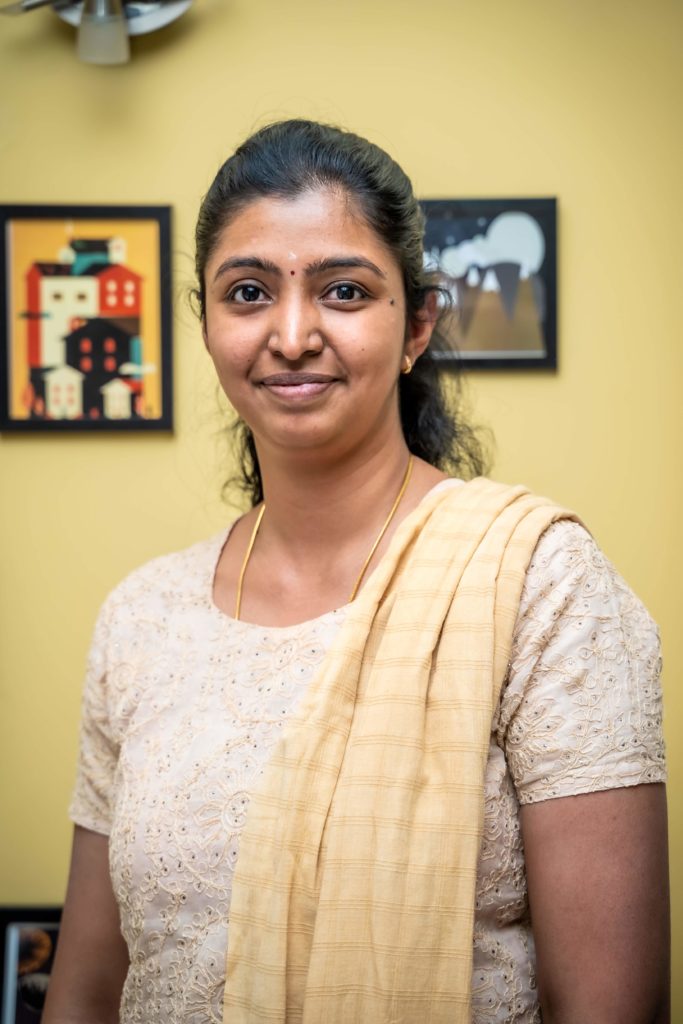 Teaching children fascinates me! An attempt to teach kids in fun, innovative and wholistic ways lead me to this career in special education. I aspire to be known as the "Fun and Awesome teacher".
Manager – Communication & Fundraising
I am committed to working in the development sector driven by my values of peace, equity, and full potential for myself and for others. My passion for arts and drama encouraged me to study Integrated Arts Based Therapy and how we can use arts as a medium of instruction to create safe learning spaces. I believe that agency is the fundamental solution to developmental issues and cannot be built with exclusion. It is impossible to have an inclusive society until it is not instilled in the education system
Padmaragha's vision is to encourage minds to think and hands to create. Computer Science engineer with a passion for arts & teaching. Avid reader and music listener.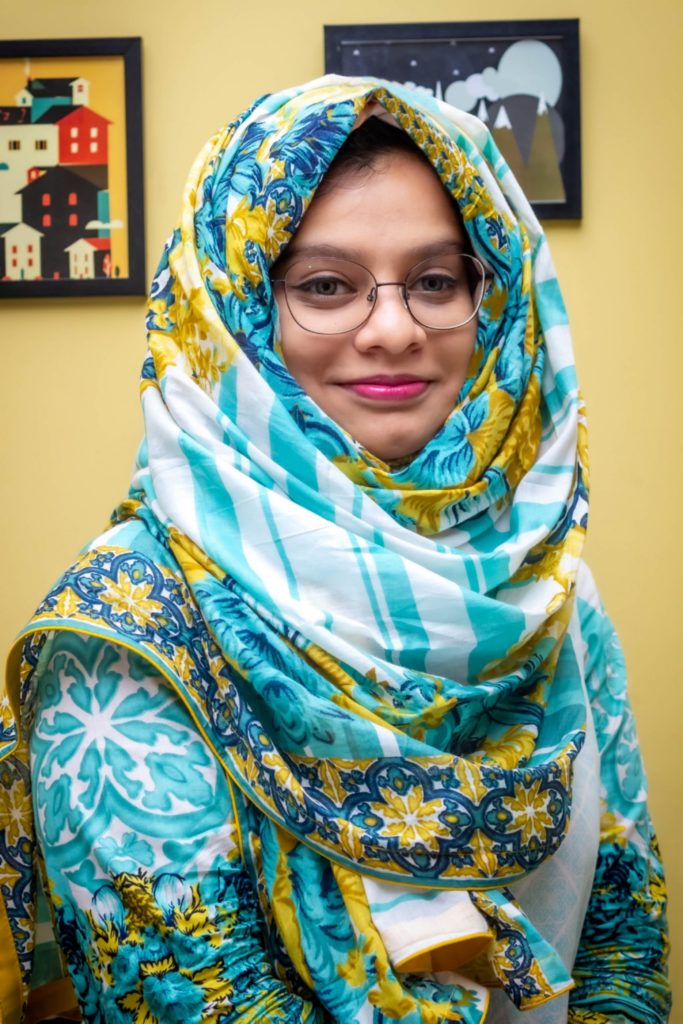 A cat lover by nature., A Computer science engineer by Profession., But most of all A Creative Teacher by Passion!! The Impact of Knowledge is mostly with the growth of learning., So here I am Shaze Firdose learning more than what can be taught to Do Better always.
A person who thrives to learn all the time. Passion towards working with children and reaching out to their needs. Likes to be planned and organized. Most of all, A Good Listener.
From a Dog Lover to a passionate special educator who wants to Make a Difference to the society. Patience and empathy being my strengths.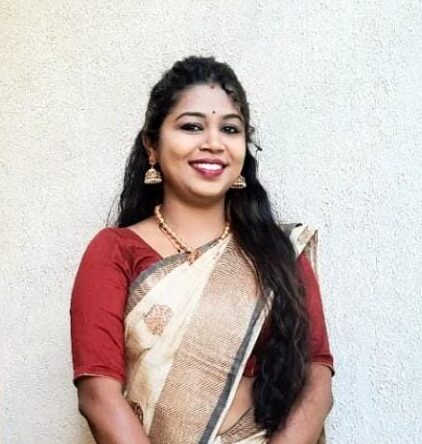 I am a person who believes in empowering the special needs community through not just literacy, but education. An education that imbibes skill learning with fun. An education that is inclusive and gives you skills relevant to the life you live. A kind of education where the learner can choose and decide how they can shape their own future.
A budding social worker and a special educator from Kerala who loves to share a workspace with people of similar passion and dreams to work towards inclusion.
Having an educational background in psychology, the discipline has taught me the importance of reimagining oneself and the infinite possibilities of who we all could be. My primary areas of interest involve neuroplasticity and animal-assisted therapy.
Coming from a broad-ranging field of Psychology, initially, l found it a little difficult to find my real passion. When I started working with people with disabilities, it became the stepping stone of my career as well as my life journey. Truly l feel a sense of fulfillment when I work with my students. I could find that a little change or the tiniest growth makes a big difference in someone's life.
As a special educator, I am a positive person & I love my job. I believe that there is no such thing as failure, there are only learning experiences. If a child is unable to learn the way we teach,  then we as educators should learn  to teach in a way the child can learn
A background in psychology has given me the ability to try and understand each individual who I come across. And this allows me to work on their strengths, with their strengths. Apart from matters of the mind and behaviour, I am also fascinated by literature and love to spend my time reading works by different authors.